The First Time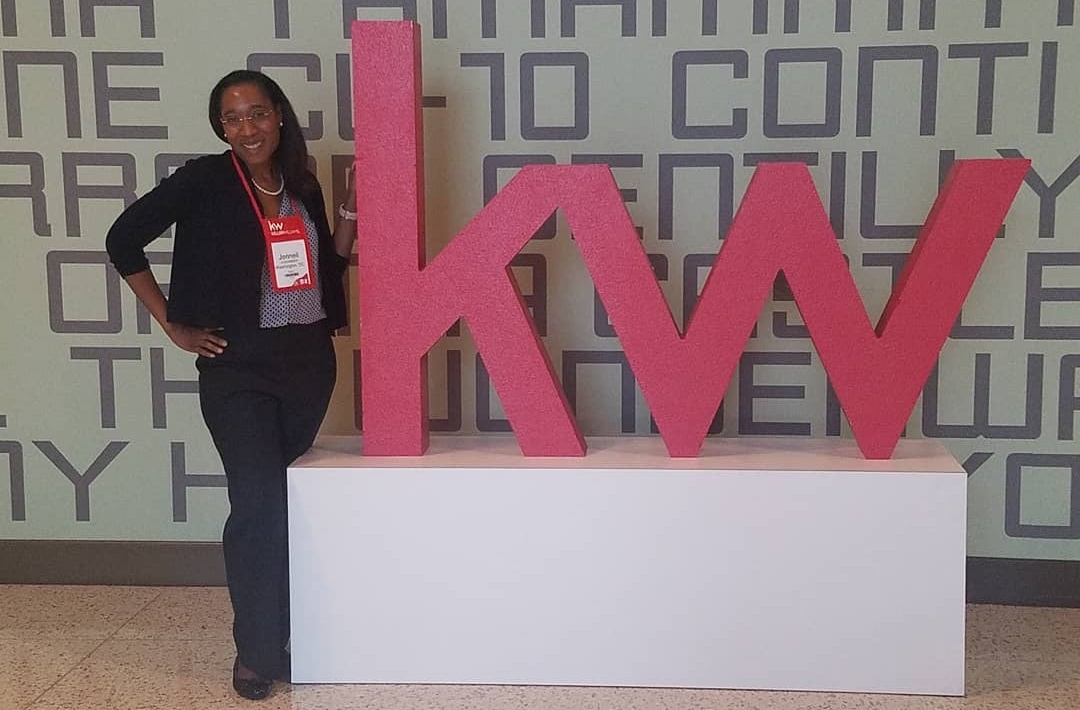 This is my first trip to Keller Williams Family Reunion. After just one day I can say that this has been a life-altering experience. The city of New Orleans is a magnificent host, with its vibrant culture on display on every street. The opportunity to network with and draw inspiration from over 18,000 other Keller Williams Realtors has me excited about taking my business to a higher level. Watching the rollout of the amazing new technology by Gary Keller and Jay Papasan on the big stage was invigorating. As one of our Market Center's technology trainers, I have a LOT to look forward to. But as wonderful as all of that has been, the highlight of my trip so far has been the KW BRN Mastermind that took place on Saturday evening at the New Orleans Marriott.
What is KW BRN?
The KW BRN Mastermind is a nationwide networking and leadership event for African-American real estate professionals who serve under the Keller Williams brand.  Over the years, leaders within Keller Williams advocated for this group to provide support to Black Realtors, with the goal of helping more agents reach their full potential.
Let's face it, minority Realtors and the people in their spheres of influence have had to overcome cultural, economic and historical barriers in the housing industry.  Through knowledge-sharing, celebration and service, this group aims to break down those barriers and launch Rockstars into the real estate space. This is the fifth year that the KW BRN mastermind has been held in conjunction with Family Reunion.
Sharing the Knowledge
The KW BRN mastermind event was divided into six panels, each with a different area of focus.  The topics included Leadership, Investment, Specialty, Emerging Leaders, Mega Teams/Groups and Mega Agents. Mr. Emerick Peace (Prince Georges County, MD), Mr. Mark Ellington (Prince Georges County, MD) and Mr. Martin Weldon (Washington, DC) skillfully moderated the talks and kept the conversation flowing.  There were so many gifts of knowledge dispensed by the panelists that I couldn't capture it all.  Below you will find a selection of stories from the panels that really made an impact on me.
On Moving to a New Level – Regina Polk, BOLD Coach
Ms. Regina Polk (Charlotte, NC) shared her story of transitioning from being a successful agent to becoming one of the most sought-after BOLD coaches in the country. She recalled, "I figured out early that while other people like houses, I love people."
When the opportunity to move to coaching presented itself, she was initially unsure about exactly what steps to take. Reflecting on that time, she says, "You must be willing to take risks. You don't always know everything you need to be great.  All you have to know is that you are."  Then she did what she now advises her clients to do: Hire a coach.
That's right, she hired a coach to teach her how to become a better coach.  And it worked!  After she demonstrated success with her first client, other agents quickly began coming to her for guidance.
She acknowledged that many in the audience can't find the space in our mindsets to hire a coach, but countered that by saying, "You are losing more money than you can imagine simply by not making that decision.  You don't have to know the "how"; there are so many people that can help you figure that out.  We are just one person, or one belief away from success."
You must be willing to take risks. You don't always know everything you need to be great.  All you have to know is that you are.– Regina Polk, BOLD Coach.
On Real Estate Investment – Johnny Collins, Title Company Partner & Investor
Mr. Johnny Collins is a partner at Community National Title, a full-service title agent serving the Dallas-Fort Worth area.  His story  hit home because it speaks to what each of us should be striving toward every day: leaving a legacy for our families.
He remembered a turbulent time in his family in the late 1990s when his father had been diagnosed with cancer.  Two weeks before his passing, his father made him an offer: He could receive a brand-new Isuzu Rodeo with a chrome-kit and custom rims, or he could take $25,000 in cash.
Of course, that was a trick question; his father only wanted to hear him make the right decision.  But that trip to the bank revealed something incredible to Mr. Collins.  Unbeknownst to him, his parents were millionaires! Over the years, they had accumulated a portfolio of over 900 homes through real estate investing.
He then told a humorous story about a spat between his mother and one of his aunts over some money issues.  In the punchline, his mother says to the aunt, "Shut up! The difference between me and you is that on the fifth (of the month, my money) is gonna reload, so I can do what I wanna to do!"
Although it was told in a joking manner, the lesson still applies.  We all should be working every day to create streams of residual income.  None of us want to be working Open Houses and chasing down buyers when we're seventy-two years old.  The way to prevent that is to seek out and create investment opportunities now.  As Mr. Collins mentioned, "You don't save for the good times, you save for the bad times, so you have options."
On Accountability – Gerry Nicks, Mega Agent
Gerry Nicks (Torrance, CA) spoke on the final panel for Mega Agents. He sold 30 units last year for $15.7 million in volume. Mr. Nicks stated that "accountability was key" for his success. He shared how he was able to turn a tragic situation into triumph.
During his first year in the real estate, his daughter suffered a stroke.  He stepped away from the business to assist in her care. In her rehabilitation, he and her doctors set weekly, monthly and a year-long goal for her recuperation.  And little by little, she passed each milestone until she re-learned how to stand, to speak and finally reach a full recovery.
When he returned to work, his coach told him, "The same way you used that goal setting plan for your daughter's recovery, you can use it for your business."  He really homed in on setting goals and following through with the prescribed actions.
Of course, we here at Keller Williams call that accountability plan the 4-1-1. 4-1-1 stands for 4 weeks, 1 month, and 1 year. You can find a complete description of the 4-1-1 system here.
With this accountability program in place, Mr. Nicks has set a big goal for himself; he plans to complete 75 sides in 2019.  Each of us can dive into our copies of The Millionaire Real Estate Agent or check on KWConnect.com to download a goal setting template for this year.
Party All The Time
Of course, no New Orleans gathering would be complete without a visit from an official parade krewe!  This is how you end a meeting!
Bottom Line
The KW BRN mastermind was an incredible experience and each of the panelists had something valuable to share. I'm ready to implement several of the techniques that I learned right now.  There was a wide range of entrepreneurial talent on display, including coaches, husband & wife teams and Market Center owners. I want to personally thank the organizers, sponsors and each of the panelists for being so generous with their time.  If you are looking for someone to model your career after, this was the place to be.  I am already looking forward to next year's event!