This is a reprinting of ANC 4B02 Commissioner Erin Palmer's monthly community newsletter. It is always packed with useful information.  Enjoy.
---
Hello, Neighbors,
I hope this message finds you well. Hopefully, you had a moment of celebration (or at least breathed a sigh of relief) regarding the recent election. A lot of challenges remain in terms of the COVID-19 (coronavirus) public health emergency, including public health and safety, distance learning, and financial and other instability. This Thanksgiving season, I am taking a moment to stop and take stock of what I'm thankful for, where and how I can give back the community, and how I can best assure my sustained efforts on behalf of the community. I am extremely thankful for my family, friends, and neighbors, and I commit to joining you in the continued fight for a fair and equitable future.
This month's Takoma Neighborhood News provides details regarding Advisory Neighborhood Commission 4B's November 23rd meeting; an introduction to the members of the Commission's new Housing Justice Committee; information regarding our successful use of vote by mail in the recent election; the latest information on COVID-19 (coronavirus) infection rates and ways to get a test, as well as other government services and updates; and ways to give thanks and give back this Thanksgiving season.
I hope we are able to connect soon. Please reach out any time.
Erin
Advisory Neighborhood Commission 4B Virtual Meeting
Monday, November 23rd, 7:00 p.m. via Zoom
Join Advisory Neighborhood Commission 4B for our November Public Meeting on Monday, November 23rd at 7:00 p.m. To participate in the virtual meeting, please use the following information:
For video participation via Zoom on a computer or mobile device, click here. Meeting ID: 842-1424-9196. Password: 964318.
For voice-only participation on a telephone, dial (301) 715-8592. Meeting ID: 842-1424-9196. Password: 964318.
To watch (but not participate) via YouTube, click here.
The meeting agenda is included below and available on our Commission website. Materials for our November virtual meeting (including draft Resolutions and the Commission's 2020 Annual Report (forthcoming)) are also available on our Commission website.
Notably, the Commission has offered the Metropolitan Police Department additional time to present and respond to community questions about recent events in the Ward and DC. Advisory Neighborhood Commissioners across Ward 4 sent a letter to Police Chief Newsham, the DC Council, and Mayor Bowser regarding the illegal police chase that resulted in the death of Karon Hylton. In the letter, we requested the release of all video footage, a transparent investigation, and a review of Police Department policy on chases, as well as a review of the Police Department's response to ensuing protests, including pepper spraying the victim's mother. In addition, the Police Department faced criticism over its response to white supremacists who marched in DC and engaged in violence over this past weekend. I hope neighbors will take advantage of the opportunity to ask questions directly of the Department.
I have proposed two Resolutions for this month: first, a Resolution supporting the concept design for Building QRS on the Walter Reed Campus; and second, a Resolution calling for ranked choice voting in the District of Columbia. With regard to the latter, the Resolution notes the successful use of ranked choice voting in 19 localities, as well as the benefits of a ranked choice voting electoral system, including dissolving concerns about vote splitting and better representing voter preferences, allowing broader representation of voices and perspectives, encouraging candidates to build coalitions and not engage in negative campaigning, and encouraging candidate and voter engagement. Several current and incoming Councilmembers support ranked choice voting, and I'm hopeful it will move forward in the new year.
This month's agenda also includes a Resolution providing initial support for Petra Development's design concept for a proposed development at 6928 Maple Street, NW, that would provide 68 units of deeply affordable voucher housing. More about the project here. While this Resolution relates to the Historic Preservation Review Board's consideration of the design concept, the Commission included language noting the developer's commitment to 100 percent deeply affordable housing in perpetuity and calls on the developer to do everything reasonably possible to create a clear, fair, and supportive transition process for Rhizome DC (the beloved local business currently at the house on the site).
If you have questions about the agenda, please do not hesitate to contact me via email at [email protected] The Commission will next meet on Monday, January 25, 2021, at 7:00 p.m.
Housing Justice Committee Members Selected
Advisory Neighborhood Commission 4B has selected members for its Housing Justice Committee! Latifa Lyles, Julia Moran Morton, LeighAnn Smith Rosenberg, and Christopher Sousa will provide the Commission invaluable expertise and insight as we continue to work to end homelessness and support deeply affordable housing. You can read more about the members below, and stay tuned for additional details regarding meetings and work of the Committee.
Advisory Neighborhood Commission 4B approved the formation of a Housing Justice Committee in February 2020. The newly formed Committee will (1) review proposed developments within the Commission area to consider leverage points to maximize affordable housing; (2) review proposed legislation and agency action related to homelessness and affordable housing, and advocate for mechanisms to increase and expand deeply affordable housing; and (3) host educational events and town halls within the Commission regarding topics related to affordable housing.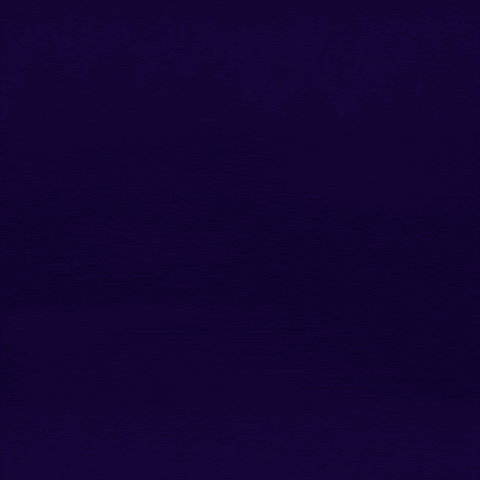 November 3rd General Election Successes
Can you believe Election Day was just a little over two weeks ago? What a whirlwind. We survived and saw some notable successes. I'll reserve my thoughts on candidates other than to say ciao (and GFY) to our failed racist, sexist, ableist President and note my excitement for new leadership here in Ward 4. (Final results have not been certified yet, but the unofficial results are available on the DC Board of Elections website.)
In terms of voting procedures, the November 3rd general election was a vast improvement over the June 2nd primary election, in part due to the Board of Elections' change of course to mail all registered voters ballots. More here. Based on numbers available as of November 19, 2020, approximately 67.2 percent of individuals who voted (216,810) chose to vote by special or mail-in ballot (submitted via dropbox or US Postal Service, with a strong preference for drop boxes). Vote by mail was an overall success, making voting easier, more convenient, and safer for many voters.
Voter turnout in DC was pretty flat. Based on the latest numbers, the number of ballots cast in DC is up from 2016, with 335,736 ballots cast in this election and 312,575 cast in the 2016 general election. Factoring in the number of registered voters, 64.83 percent of registered voters cast a ballot in this election versus 65.30 percent of registered voters in 2016. Given significant voter turnout increases across the country, the flat turnout in DC is disappointing, although I'll note precinct 63 saw an increase in voter turnout from 67.11 percent in 2016 to 68.53 percent in 2020. Hopefully, we can determine hurdles that prevented some people from voting and continue to improve our numbers in future elections.
Advisory Neighborhood Commission 4B supported moving to vote-by-mail elections, with in-person voting options in April 2020, and I was so pleased to see it implemented successfully this election. I have worked diligently to support vote by mail and hold the Board of Elections accountable for improved voter experiences (both for vote by mail and in-person voting). You can read my latest feedback here (because we can always improve). And for anyone wondering, I won my (uncontested) election to continue to serve as your Advisory Neighborhood Commissioner in Single Member District 4B02.
This election season's successes were due in no small part to Board of Elections leadership and staff, as well as the many election workers across the city. Special thanks to all of the many community members who have worked so hard to get out the vote. Whether you've served as an election worker (including students!), dropped mail-in ballots for people needing assistance, written get out the vote postcards, text- or phone-banked, and/or talked to friends, neighbors, and families, your efforts are appreciated and make a difference. Photo of election workers from @Vote4DC, available here.
Neighborhood Updates & Resources
*COVID-19 Infections Increase, Metrics Worsen: DC reported 245 new COVID-19 (coronavirus) infections on Tuesday, the highest number of daily infections since May 8, 2020, followed by 156 new infections on Wednesday, and 213 new infections on Thursday. Infection rates have been significantly higher for a little over a week. More here. DC's rate of transmission is also high. More here. Mayor Bowser has indicated DC protocols in response to the virus will change but has not indicated when or how. More here.
Given the high numbers of infections and deaths in Ward 4, with particularly high numbers in Brightwood and 16th Street Heights, Commissioner Yeats and I, along with Commissioners across Ward 4, sent a letter to the District Department of Health asking for more information regarding any plans to target these high areas of concentration, including additional testing and resources. You can read the letter here.
I encourage neighbors to get a COVID-19 (coronavirus) test. I had one recently and it was fast and easy. DC residents, 3 years of age and older, experiencing any symptoms or with known exposure should get a test. You do not need a doctor's note or an appointment for any of the District's walk-up testing sites. To save time in line, register in advance and create a profile from your smartphone, tablet, or computer. You can find a searchable map of testing locations here.
*DC Public Schools Opens CARE Classrooms; Teachers' Union Rejects Reopening Agreement. This week, DC Public Schools started reopening buildings to allow about 400 students at 25 elementary schools to return to CARE classrooms – classes not staffed with teachers but rather with other school workers or employees with other organizations, who oversee virtual learning in the classroom. See what they look like here. The city has not articulated what metrics, if any, will trigger a shutdown of in-person CARES classrooms.
The Washington Teachers' Union rejected an agreement with DC Public Schools over reopening campuses, despite an earlier tentative agreement. Elizabeth Davis, president of the Washington Teachers' Union, said signing the agreement is not in the best interest of students and school workers, in part because of the possibility teachers would be required to return in person in the third quarter. More here.
Councilmember Elissa Silverman (At-Large) attempted to introduce legislation that would have allowed for further public input and Council oversight over the reopening process, but Council Chair Phil Mendelson prevented the proposed legislation from being considered. More here.
*DC Government Issues Thanksgiving Guidance: DC Health has issued guidance for Thanksgiving celebrations. Large indoor gatherings with people outside your household, indoor shopping, and traveling are strongly discouraged. Lower risk activities include having a small Thanksgiving dinner with only your household members, hosting a virtual dinner, and cyber shopping at our local small businesses. Medium risk activities include having a small group outdoor dinner with social distancing and masks, as well as taking your family to a pumpkin patch or orchard. You can read more here. See below for some ways you can give thanks and give back safely.
*Give Feedback on the Future of Parks in the District: The District Department of Parks and Recreation is seeking feedback on the Ready2Play Master Plan, the long-range plan for the District's parks. Have thoughts on parks, recreation centers, playgrounds, and community programming? Take a short survey to help plan the future of fun and enrichment in every ward.
Give Thanks, Give Back!
If you're looking for a way to (safely) give back this Thanksgiving season, I've got some great suggestions:
*Join Our Thanksgiving Day Community Cleanup: Join neighbors (and me and Commissioner Yeats) for a socially distant community cleanup on Thanksgiving, November 26th at 9:00 a.m. We will meet at the BP Gas Station by the Takoma Metro. We will be practicing social distancing and following the Mayor's Office of the Clean City's COVID-19 cleanup protocols. Bring your own bags and gloves, and make sure to wear a mask. We also love to support our local businesses as part of our cleanups. While we'd normally host a meetup for food and drinks after a cleanup, we are instead encouraging neighbors to shop at our local shops this holiday season. (See more details below.)
*Support Ward 4 Mutual Aid: Ward 4 Mutual Aid offers free, customized packages (food, cleaning and hygiene products, diapers, etc.) and distributes clothing and school supplies to individuals in need. The all-volunteer effort in Ward 4 has been a huge success, reaching more than 200 families a week. Ward 4 neighbors can call or text the hotline at (202) 681-3098 to request items. You can sign up to volunteer here, and you can donate here. More about their efforts and needs here.
*Support Our Local Businesses: Our beloved local businesses have great offerings for the Thanksgiving season. More from Main Street Takoma here. You can continue to support our neighborhood local businesses directly, including through Shop Small Saturdays in November and Pajamarama on December 6, 2020, or by donating to the Takoma Micro-Grant Program here. The grant program has already awarded 39 micro-grants, totaling $35,500! I want to again thank Laura Barclay, Executive Director of Main Street Takoma, for her amazing efforts supporting our local small businesses.
*Donate Food & Gift Cards to Emory Beacon of Light: From now through November 23rd, Emory Beacon of Light is requesting Thanksgiving donations, including food and gift cards from Safeway and Walmart. Items can be dropped at 6100 Georgia Avenue, NW.
*Donate Warm Clothes for Street Sense Media Vendors: Street Sense Media is one of my favorite news outlets, raising awareness and highlighting solutions to homelessness in our community. Help brighten the holidays for Street Sense Media vendors! Their staff and Board Members are putting together gift bags for each vendor and client. If you'd like to help make a direct impact on people experiencing homelessness, please consider a donation. You can have items sent directly to Street Sense Media at their G Street, NW, address.
SMD 4B02 Remote Office Hours
Let's chat about the neighborhood by phone, email, or video! During this time, I am canceling my in-person office hours. Please feel free to call me to talk about neighborhood issues during my office hours on the third Thursday of every month from 7:00 – 8:00 p.m. or any other time. I can be reached at (202) 821-6333 and by email at [email protected]